URL: https://www.kapustin.co/product/lifestyle
Open the website, you can see the provided colorful vector illustrations about lifestyles, supporting AI, EPS, SVG, PNG formats .
These illustration elements can be used in many scenarios, for example, when used on websites, the product information can be more accurately expressed according to the meaning of the illustrations combined with their own products .
The illustration pack contains colorful illustrations of different male and female characters , including shopping, dog walking, chatting, and more.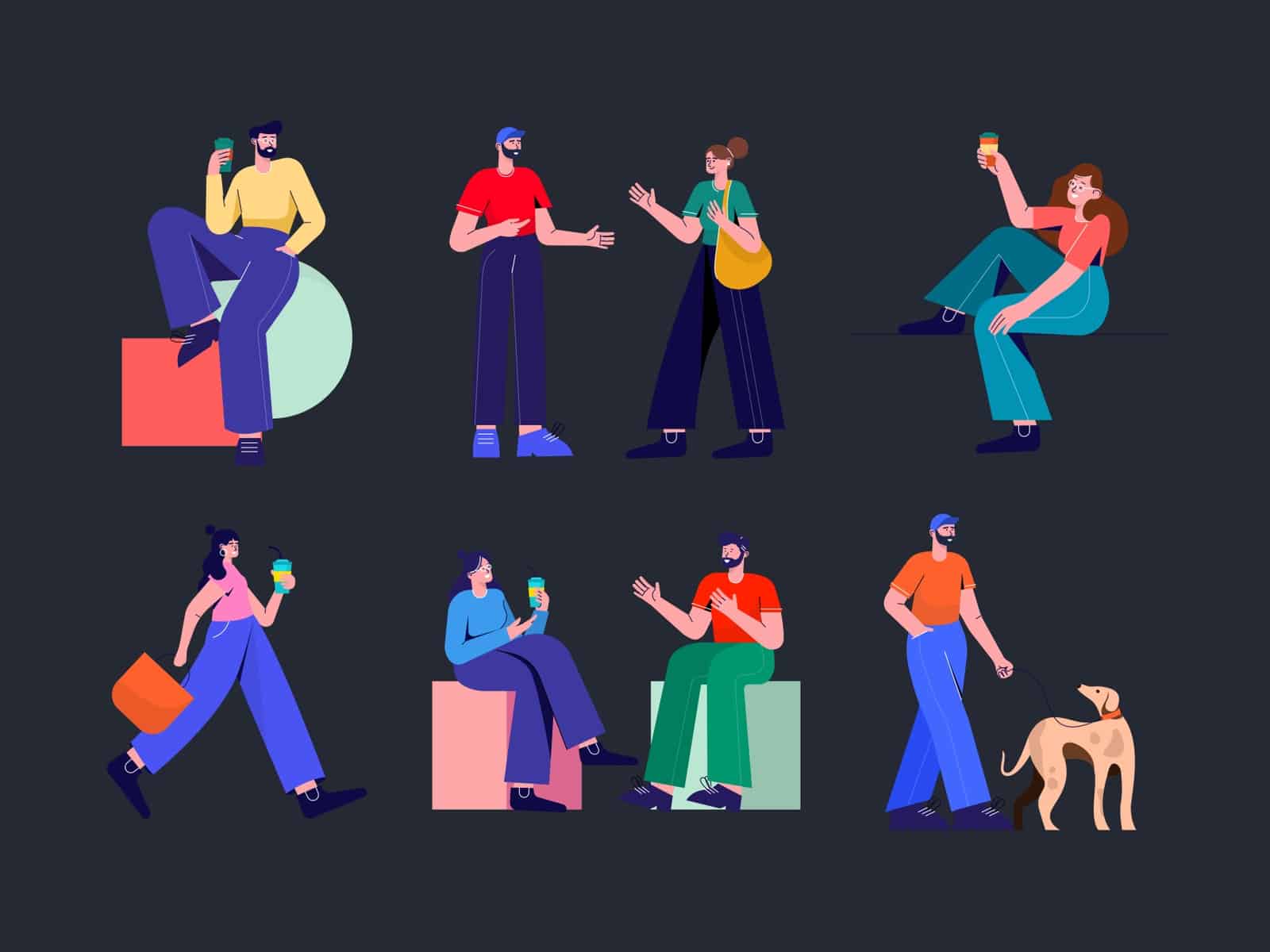 These illustrations can also be used on your blog and it can beautify your website to a great extent.
12 illustration resources are completely free and support AI, EPS, SVG, PNG formats .